Life after London
Published on:
18 Apr 2019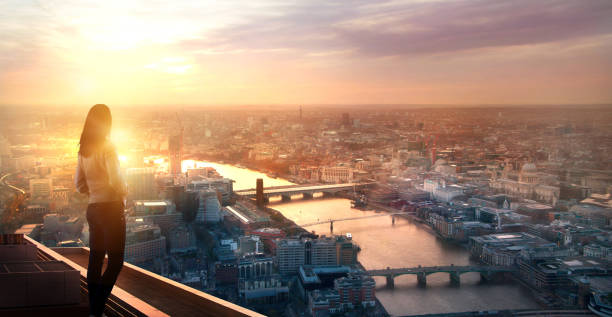 According to a report in June 2018 from the Resolution Think Tank, the expensive property prices in London have been leading to an exodus of people in their early 30s. It's not just property related - there are the issues around space, pollution, expense. I know London is a fabulous city - and I would thoroughly recommend people live there at one stage of their lives but there is also life after London. I've provided some pointers below for those considering this move out.
Think carefully about location
If you're looking agency side there are certain 'hub' cities where a number of agencies are based - Manchester, Leeds, Birmingham and Edinburgh - and these are also great cities to live or nearby. There are brilliant agencies conducting interesting work and where you can secure true career progression. If you're looking client side then the geographical range is greater - there will be a concentration in those same cities mentioned above but in addition you will find companies hiring research & insight professionals in many other places dotted across the UK. I would recommend pinning down a certain geographic area first of all rather than trying to scour the UK!
Speak to your current employer
Employers would far rather hold on to good employees than lose them - speak to them about remote working before starting the search externally. I have spoken to various candidates over the last few years who have continued working with London based agencies from far afield (Cornwall was one example - that really is living the post-London dream!). The exact arrangements can vary - from near complete remote working through to 1 or more days in London - but with technology and flexibility - it's all feasible.
Be flexible
I mean this broadly - this encompasses salary (you may need to go lower than your current London salary), job title (perhaps it necessitates a sideways move vs upwards) and discipline. I know candidates who have moved across to broader marketing roles in order to increase their chances of employment in a certain geographical area.
Be wide in your search
Agencies and clients outside of London will also use recruitment agencies (London based and local) but word of mouth and recommendation also play a large part. Once you've secured your geographical area of interest make direct approaches to agencies of interest - I'm sure they are always happy to hear from well trained and enthusiastic research professionals!
Enjoy it!
There will no doubt be moments in time when you will miss certain aspects of London life. However, I would say the benefits of your future move will outweigh this. Relish the space, property prices, relative calm and cheaper coffee!
It would be great to hear thoughts from anyone who has made this move. In the meantime - if you're currently looking for roles outside of London please get in contact - I have a couple of good agency roles based in Leeds.

-->